Earn points on almost any purchase when you sign up for Kia Member Rewards! Use your Kia Card at Harris Kia in Nanaimo and earn points fast! Earn points when you purchase parts, accessories or have your vehicle serviced by our expert service technicians. This impressive rewards program give you access to exceptional discounts, surprise contests and exclusive email offers. Sign up today and see how Kia Member Rewards can work for you.
Earn different types of points to access the best deals Kia has to offer. You can even earn bonus points easier than ever before! Learn how you can earn points and get in on these one of a kind deals.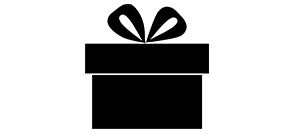 Dealer points
Earn 10 Dealer points for every dollar spent. Plus all Dealer Points are automatically matched in Kia Canada Points. They're collected in a separate account for the purchase of your next Kia.
Double your points
Your accumulated Dealer and Kia Canada Points can be combined when applied towards the purchase of your next new Kia vehicle to a maximum of $1,500.
Own a Kia, earn the points
If you're a current Kia owner, earn 60,000, 80,000, 100,000 or 150,000 Kia Canada Points when purchasing your next Kia.
Earning Bonus Points
You can now earn bonus points through referral of a new or pre-owned Kia, completing the recommended annual or completing your first appointment upon the purchase of a Kia.
Get even more Bonus Points when you receive exclusive emails!
What can I get with Kia Reward Points?
Free Parts, Services and Accessories - Redeem your Dealer Reward Points to maintain your vehicle or sweeten your ride with genuine Kia add-ons.
$750 Off Your Next Kia! - Redeem your banked Kia Canada Reward Points towards your next vehicle.
$1,500 Off Your Next Kia Vehicle - Combine your Dealer Reward Points for the ultimate savings on your new vehicle.
Transfer Your Points - Can't decide what to redeem your points towards? Transfer your points to any member of your household as an alternative.